Aquaculture-Related Webinar – Register Now!
Posted on Wednesday, March 16th, 2011 at 11:03 am
Share
There is still time to register for the North Carolina Community College System's BioNetwork FREE BioForum webinar on Tuesday, March 22, 2011 from 9:00 am – 10:00 am. Philip "Skip" Kemp, Curriculum Area Coordinator and professor for the Aquaculture Technology Program at Carteret Community College in Morehead City, NC, will be presenting the webinar titled Carteret Community College's Aquaculture Program: Applying Marine Sciences on the North Carolina Coast.
This webinar will discuss Aquaculture – the farming and husbandry of aquatic organisms, and Carteret Community College's aim to introduce and encourage aquaculture in the region and state as an innovative, practical and economically viable science of applied marine sciences:
by combining curriculum courses with hands-on practical training in applied marine biology
by supporting the development of aquaculture business and research
by partnering with other institutions to foster the growth of aquaculture
Other Topics of Discussion:
Farming includes propagation, spawning, culturing of juveniles and production of marketable products.
Husbandry includes handling and caring for the organisms during all or a portion of their life cycle.
Educational pathways to an aquaculture career.
Career choices will be discussed for both aspects of the aquaculture program discussed and extensive footage of the hands-on techniques and training future workers receive will be shown.
This webinar is FREE but registration is required – Register Now!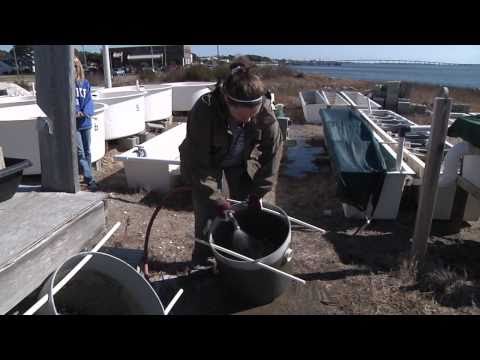 Please don't forget to check out our growing archive of online BioNetwork BioForum educational seminars On-Demand.
If you have any questions regarding BioForum, please contact Dr. Greg Smith or call 252.757.3590

---
Related Posts: